Last week we were lucky enough to host the hospitality industry's most esteemed professionals for Hastings Connect, where Australia's most recognised hospitality names delivered some inspirational and informative talks on their subject matter in relation to creativity in hospitality.
It was the perfect opportunity to gather together as an industry sharing stories, gaining both personal and professional motivation. With over 200 guests attending the event at The Beresford Sydney, we were overwhelmed with the response. It is a great indication that our industry is dedicated to continual self-improvement and learning. After the talks we enjoyed some refreshing cocktails, thanks to our event sponsor Four Pillars.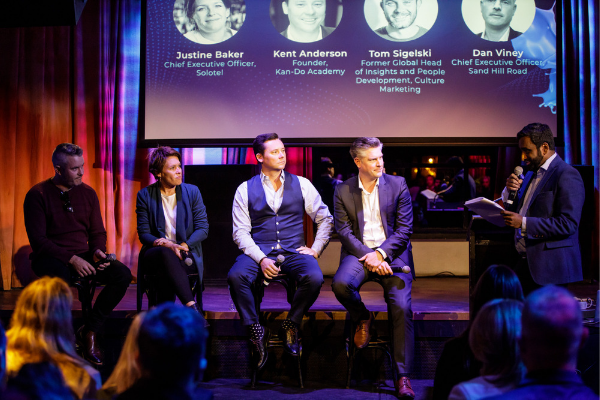 A big thanks too all our speakers:
Matt Jones - Four Pillars
Emma Yee - Peter Rowland Catering
Jason Williams - Proof & Co.
Michael Rodrigues - TimeOut Australia
Caleb Bush - George P. Johnson
Ted Helliar - The Social Beat
Marion Hohnen - Commercial Performance Manager
Jess Miller - City of Sydney
Our panel; Justine Baker - Solotel, Kent Andersen- Kan-Do Academy, Tom Sigelski, Dan Viney - Sand Hill Road - Red Bull
Stay tuned for the second edition of Hastings Connect in the coming months.